Water Heater Repair & Installation
We Will Replace or Repair Your Water Heater in Chula Vista, National City, or San Diego
Get in Touch With Our Team!
Hot water heaters play an absolutely crucial role in the functioning of any household. Thanks to your water heater, you are able to properly sanitize and clean dishes, take showers, and wash your clothes. When it is not working properly, it can make it difficult or even impossible to do these things. Worse yet, an improperly functioning water heater can cost you money on your energy bill! Contact Above and Beyond Drains & Plumbing today to get your hot water heater repaired or replaced.
Call (619) 330-7577 to get help today!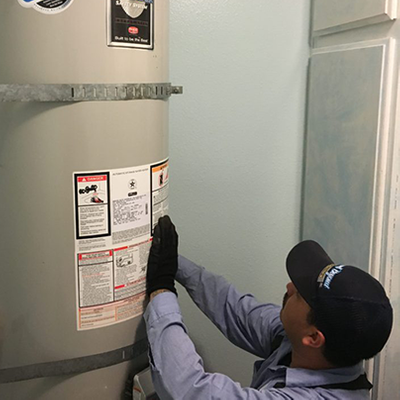 Perks of working with Above and Beyond:
Our technicians are certified and insured.
Above and Beyond is led by a plumber with more than 25 years of experience.
Above and Beyond is available 24/7.
We are family owned and operated.
Our team is trusted by our customers Chula Vista, National City, and San Diego.
We Repair or Replace Your Hot Water Heater Right -  the First Time
Your hot water heater is an extremely important part of your home's plumbing system. It allows you to clean and sanitize your dishes, clothing, and yourself. It is always there, running in the background, and making modern life convenient and easy. It is something that is often taken for granted. That is until it needs repair.
There are a few types of repairs that are common for hot water heaters, including:
Earthquake strap installation
New water heater stand installation
Repair or replacement of expansion tank
Repair of thermal coupling
Replacement of burner assembly
Copper hot water supply line repair or replacement
Replacement of shut off valve
Replacement or repair of temperature relief valve
Replacement of settlement trap and smitty pan
Installation of gas flex line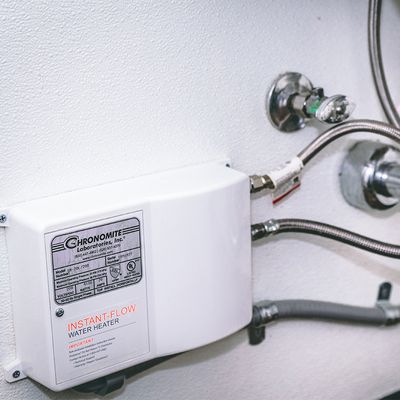 Water Heater Replacement
If it is necessary to replace your old hot water heater, our plumbers in Chula Vista can suggest options. It is now law in California that emission standards must be met by new hot water heaters. The new hot water heaters on the market today must be low nitrogen oxide-emitting units. Our technicians are aware of the emission standards and can help you choose a tank that works best for your family.
CALL US FIRST FOR YOUR HOT WATER HEATER SERVICES
When you are in need of a hot water heater repair or replacement, Above and Beyond Drains & Plumbing will get the job done quickly and efficiently so your family can get back on their feet again. Our fully licensed and insured professionals will treat your home as if it were our own. We love what we do, and we take pride in our work. It shows in our quality workmanship and superior customer service.
Don't Wait Until It's Too Late!
Think your home needs an inspection? Don't wait until you've ruined all of your pipes or burst your system! Be proactive and we'll find the problem early!