Clogged Drain Repair
Above and Beyond can Fix Your Clogged Drains in Chula Vista, National City, or San Diego
Contact Us Today!
Is the water in your kitchen sink or bathtub draining slowly? If so, then you might be experiencing the beginning of a clogged drain!
Clogged drains often start as small issues such as slow draining, but they can quickly transform into a larger problem. Eventually, clogged drains can even slow you down and keep your family from living a normal day-to-day life! If this is happening, then it may be time to call in one of our fully licensed and insured plumbers at Above and Beyond to take care of the problem. Give us a call today!
Call (619) 330-7577 to get help today!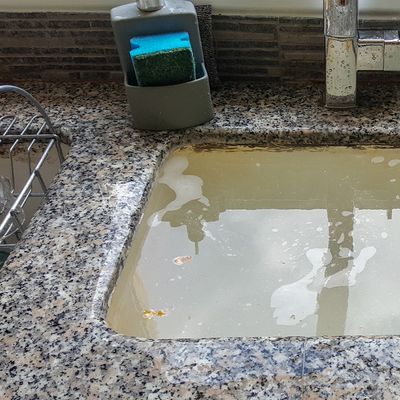 Clogged drains can occur in the following places in your home:
Toilets

Tubs/showers

Kitchens

Bathroom sinks

Utility rooms
You Can Trust Our Team to Take Care of Your Clogged Drain
Do you have a clogged drain in your home? At Above and Beyond Drains & Plumbing in Chula Vista, we provide 24/7 emergency services, and our team can provide you with an estimate of the cost of the drain cleaning before we start the repair.
If you have any questions about clogged drain remedies or if you would like to have a drain inspection or repair, then please get in touch with us today! Our expert plumbers will be able to assist you.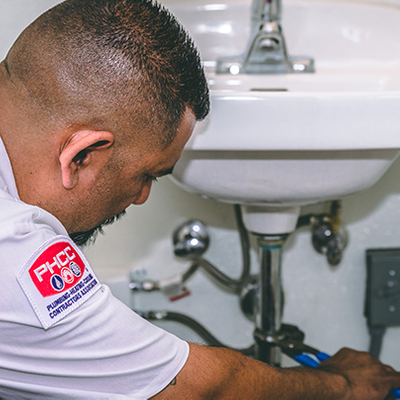 Multiple Ways of Unclogging a Drain
Often, all that is necessary to unclog a drain is to run a pipe snake or a cable down the drain to break up any clogs. However, there are times when using a cable just doesn't get the job done. For those situations, it is necessary to run a hydro jet down the drain. A hydro jet sends highly pressurized water through the pipes to clean them out and get the drain cleared.
Some people ask whether hydro jetting is a better option than using a drain snake. In most cases, it is the better option. Still, sometimes hydro jetting doesn't even work. It is at these times that our expert plumbers in Chula Vista will send a camera specially outfitted for the job down the drain to inspect for tree roots that could be causing a problem, or pipes that need to be repaired. Should this occur, we will discuss your options with you and provide you with cost estimates on the necessary repairs.
CALL ABOVE AND BEYOND DRAINS & PLUMBING FIRST
A clogged drain can bring a family home to a standstill and can cause quite a mess. Our team of Chula Vista drain cleaning specialists will make sure your home is back in working order and clean before we sign off on the repair. We take pride in our work, and your satisfaction is our top priority.
Give us a call today to discover how our team of plumbers can assist you!
Don't Wait Until It's Too Late!
Think your home needs an inspection? Don't wait until you've ruined all of your pipes or burst your system! Be proactive and we'll find the problem early!